At LCI, servicing our clients is our most important concern.  Read what they have to say about us:
Lead Sr. Trial Technology Specialist - Cooley LLP




The intensity of trial requires Attorneys and Paralegal focus on the job at hand – trying a case in court! LCI handles all the logistics from planning months out from the start of the case, setting up war room/work space then handling the day-to-day of hotel issues, planning food, moving people back to/from places and more. Now that we have partnered with LCI to help us with trial events, our Attorneys don't have to worry that things are taken care of – LCI handles it! Our Litigation Support/Trial Support folks can manage several projects at once, can focus on performing in court needs and assisting with higher level requests. LCI can be all your trial support or fill in for functions that are needed.
Lead Sr. Trial Technology Specialist
Cooley LLP
Partner - Kirkland & Ellis LLP




Robert, just a quick note to say thank you again for all you did for all of us over so many of these trials. I can't imagine a better person to lead our trial sites. Your talent, steady leadership, and remarkable thoughtfulness left us never without a solution to any problem we might face. The impact your efforts have on what we do in the courtroom is profound. And you are such a wonderful person who made our time not only so much easier but also so much better. You're the very best!
Partner
Kirkland & Ellis LLP
Litigation Case Manager - WilmerHale LLP




The team of Richard, Ross and Caleb were fantastic! After meeting the three of them, I had the utmost confidence they'd be able to assist with anything the WilmerHale team needed, and they did not disappoint. Each of them excelled in their roles, and they always helped with a great attitude and demeanor, even had a good sense of humor. Richard would consistently go above and beyond, and always with a smile and a joke. I didn't know Caleb was new to LCI until he drove me to the airport yesterday. He carried himself like he's been doing this for years and was truly great to be around. This team did an amazing job for almost a month, and I wanted to pass along as I know this job isn't for everyone. Each of them made the lives of the visiting WH team as enjoyable as possible.
Litigation Case Manager
WilmerHale LLP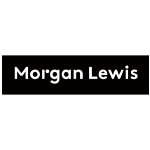 Senior Paralegal - Morgan, Lewis & Bockius LLP




The team assembled for our trial was outstanding and garnered the respect from some of the best lawyers in the business. No task was too big or too small for them. We were impressed with everything they did, including the professionalism with which the handled every request. Kudos to Ross Jones and Richard Lisonbee. And to be the new kid on the block, Caleb Moore stood very tall. We're simply delighted by their contributions. We keep saying it "takes a village." Well, with their assistance, we hit that benchmark and much more.
Senior Paralegal
Morgan, Lewis & Bockius LLP
Associate - Reed Smith LLP




Kyle, it was a pleasure working with you again during the Milanesi trial. My team and I truly love working with you. You consistently go above and beyond and exceed our expectations, all with a great attitude. LCI is very lucky to have you, and I know that my team wants to continue working with you on our future trials. Before this trial, we were all hoping for the chance to work with you again, and were so excited you were on-site in Columbus. I truly have nothing negative to say. It's largely because of you that we love using LCI. Good luck at your next trial, and until next time! Also, Malcolm was a great addition to the Columbus team. He has a very pleasant attitude, was eager to help us, and was a good fit for the team. You guys rock!
Paralegal - Daignault Iver LLP




Jake, I cannot even come up with the words to describe how valuable you have been to our team. WE all love you and cannot thank you enough. You've gone above and beyond for each and every one of us and have done it all with a smile on your face and no complaints. You anticipated our every need and I don't believe there is anyone who would have taken better care of us. We ALL have no idea what we would have done without you. You are an integral part of our team and we will never forget how hard you worked for us. Win or lose, we are all winners for having known you.
Paralegal
Daignault Iver LLP
Partner - Butler Snow LLP




I have been so pleased with each and every LCI team member, and I'm happy to work with anyone at LCI.
Paralegal - Butler Snow LLP




Just wanted to let you know how great this team is. Best trial site ever!
Partner - Dechert LLP




That's wonderful!! Thank you so much. I'll send you a note when it's all ready to be picked up. You all have done a fantastic job this trial. It's been such a pleasure having you as part of the team.
Counsel - Wilmer Cutler Pickering Hale and Dorr LLP




Just wanted to say thanks for all the amazing work your team has done thus far. It's been exceptional and seamless – we truly appreciate it!
Counsel
Wilmer Cutler Pickering Hale and Dorr LLP