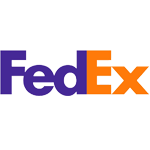 To Whom It May Concern:
The LCI Team was outstanding. I know we ended up not having as many exhibits to display at trial as we thought, but you helped make our presentations seamless. The jury actually commented on that when we met with them afterwards. And getting the room set up early was very helpful to our team's success.
We look forward to having an opportunity to work with you again in the future. Thank you to you and the rest of the LCI team for working with us and making sure everything ran smoothly from start to finish!